Comfort Zone Christians
In last Sunday's message, "God offers comfort", I posed a question that has resonated with several people: Are we comfort zone Christians? So, let me offer a little bit more on being a comfort zone Christian and how God calls each of us to move out of our comfort zone and become fully devoted, engaged, and spirit-filled Christians.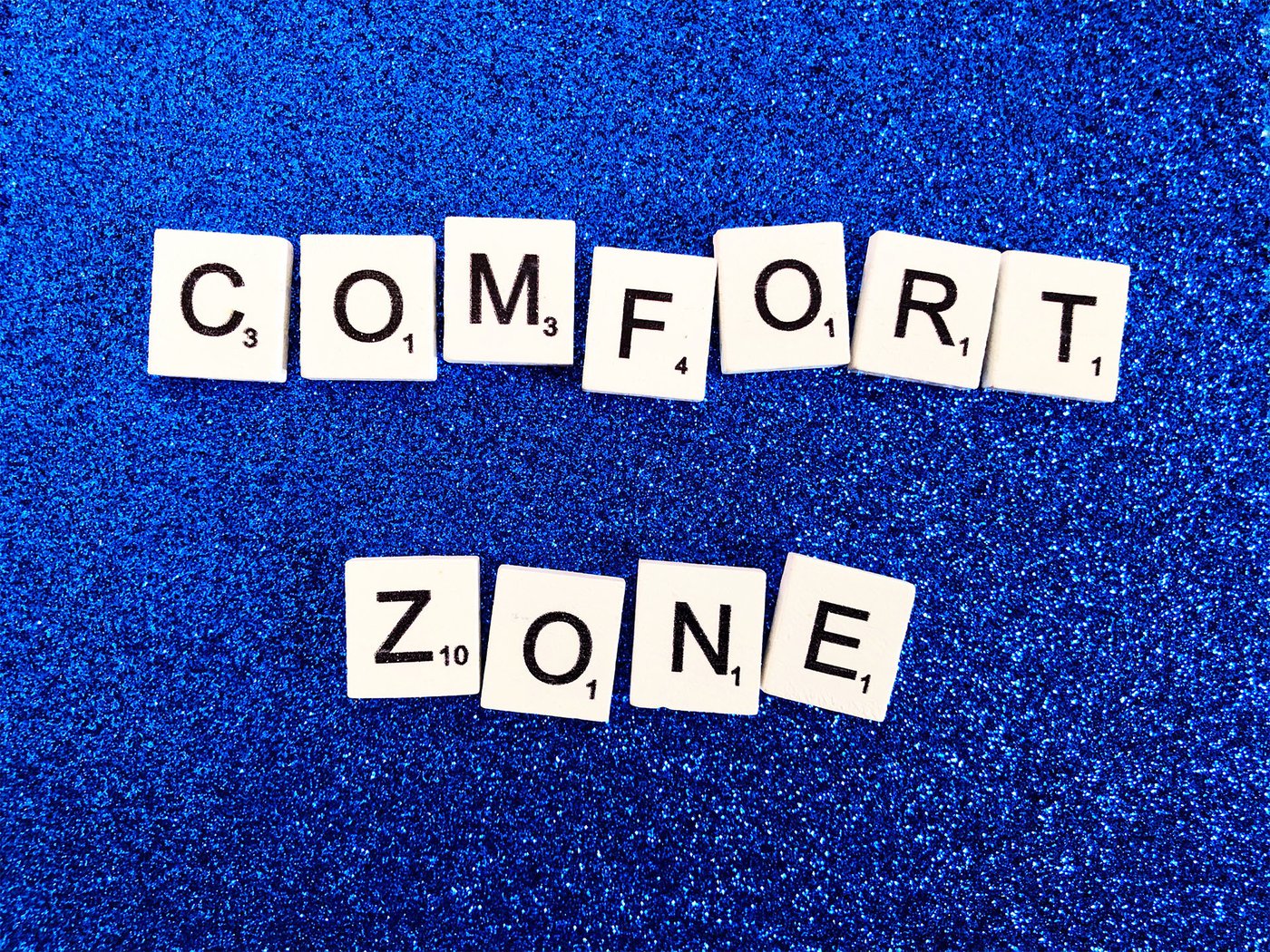 What is a comfort zone christian
Let's begin with a working definition of what I mean by being a comfort zone Christian. If we have created for ourselves (whether by design or circumstances) patterns in our life that do not stretch us to have faith in God, then we are becoming a comfort zone Christian. If we trust more in what we have brought or what we have earned or what we have accomplished then we are becoming a comfort zone Christian. Each person's comfort zone is different to another person's comfort zone; it is not about absolutes, saying that if you do this, then you must be a comfort zone Christian.
Let me say this, we might not be comfort zone Christians generally, but there will be areas in our lives that are comfort zones that we protect or we don't even realise. For example, one of the areas of my life that I think is a comfort zone is using technology. I am very privileged and fortunate to have ready access to technology. It helps me in my ministry, and I generally enjoy using different forms of technology. However, I have realised that I tend to spend more time using technology than talking with people. As an introvert, this is very easy to do, spend time immersed in technology rather than engaging with others. Technology has become, for me, a comfort zone. I am trying to move and be more aware of the parts of my life where I am trusting in what I have rather than in whom I trust, God. God offers comfort, but if all we do is live within our comfort zones, then where is God going to work his life-giving work in your life?
Move beyond your comfort zone
Moving beyond our comfort zones is not about big and showy moves, but rather about taking the small repeatable steps that takes us toward trusting in God to provide for all our needs. Let me put it this way, if we are seeking the comfort of God, then we will not feel the comfort of God to any great extent if we have made ourselves comfortable in all aspects of our lives.
The following are some examples of moving beyond our comfort zone, not in big and showy ways but in smaller and repeatable ways. This is in no way an exhaustive list, but rather are some ways that you can move beyond your comfort zones at church.
Praying out loud in church.
Leading prayer in church.
Standing and singing with your arms raised.
Singing songs that are new and not just the old favourites (hymns, choruses, songs, etc.)
Being involved in a ministry of the church
Having a conversation with a first-time visitor
Coming to church in person after a long time of being online
Coming to church weekly
Writing a song and sharing this song with the church
Taking a leadership role in the church
Offering your home for a bible study or LIFE group
Leading a LIFE group or Bible study
Asking somebody to read the bible with you
Going on a mission trip
Sharing your testimony in church
Sharing your testimony with another person
I have a feeling that one of the many reasons that people are not feeling the power of God's presence in their lives is that they have sought to make everything comfortable in their lives and as such don't leave space for God to work powerfully in their lives.
Two prayer points to help us not become comfort zone Christians.
Pray that God will reveal what are our comfort zones, specifically which comfort zone is holding us back from experiencing the full measure of God's comfort.
Pray that God will comfort us as we take a step beyond our comfort zone.